Post by fleabittengray on May 5, 2020 5:44:40 GMT -7
'Tis the night of the witch, 'tis the night of the witch tonight
And the vengeance is hers' for as long as she stands by him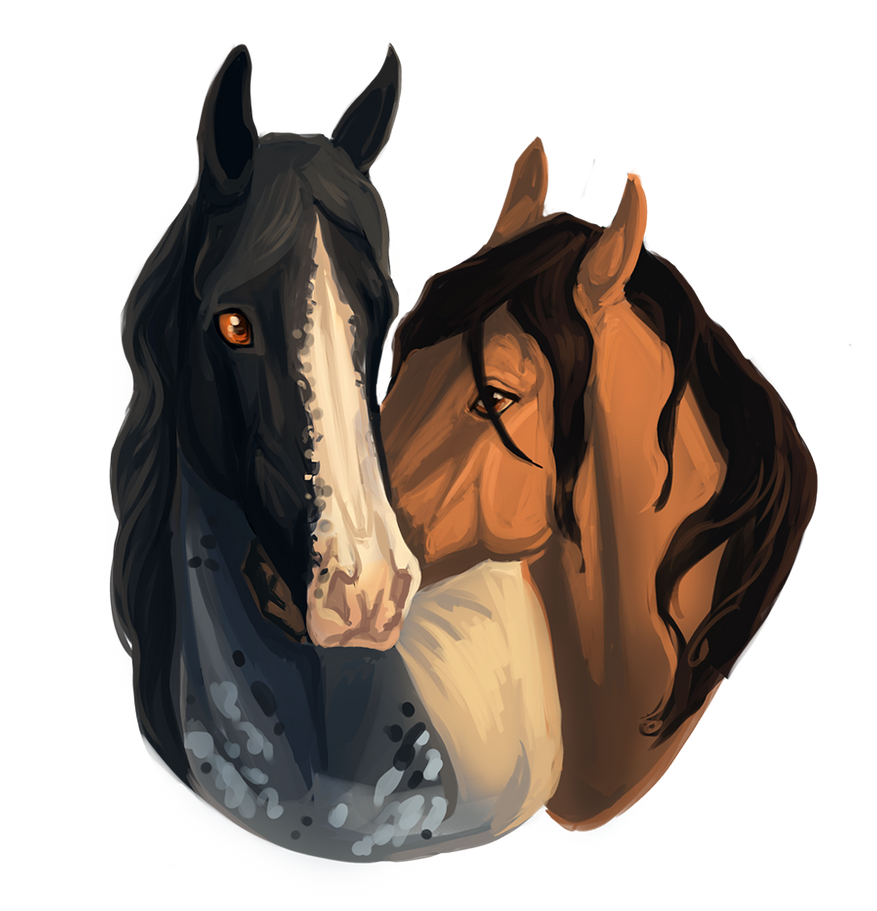 TW: Violence, language

Name: Trinity / Allocen
Breed: Appendix Quarter Horse
Age: 11 years 5 months
Gender: Mare
Height: 15.2
Alliance: Light / Versai
Health: 100%

Leaving behind Ittudale, the buckskin mare began her march toward the Battlefield of Wild Equines, where all official battles took place in the realm. She would be fighting for her freedom. Win or lose she would be proud of herself. She hoped she was getting her message across to not just Eleazar, but to all of the Dark alliance. The Versai were not to be messed with. They would fight back with everything they had. Trinity had released her moose companions, at least for the moment. She would not use them in battle. She would fight this battle fairly. She was determined to win but also understood that there was a risk of her losing. There was always a risk, but Trinity had to take some risks to get ahead in the game. There was no fear in the mare, only rage and hatred bubbling up into a dangerous concoction. The High Priestess understood that this was a dangerous game she was playing but she was willing to play it all the same. Eleazar would have to come and meet her on the Battlefield while his home was ravaged by blizzards and rain, hopefully becoming flooded and destroyed.

Her buckskin pelt was still dampened by the rain that had started to fall while she was in Ittudale, but the voyage to the Battlefield had warmed the chill that had started to develop in her bones. It was springtime, but it had already been evening by the time Trinity had made it to Ittudale and now there was a slight chill in the air. A breeze passed her by, making the dampened tendrils of her black mane and tail dance around her. She breathed in the scents of spring, the moonlight dappling her body as her steady pace carried her toward her destination. Her face was set in a look of determination. She was not deterred by the fact that it was now later on in the evening. The sky was clear, the stars twinkling, the moon a bright dappled gray orb hanging in the abyss above her. She had trained during the night before. She was confident that she would be able to survive this battle.

She wandered the desert-like Battlefield for a moment, the cracked earth showing signs of no rain for quite some time and tonight did not seem like it would be any different, with the skies clear with nary a cloud to be seen. She looked to find a mostly flat area, with as little cracks in the terrain as possible. There were no rocks strewn nearby that she could potentially trip over. Everything seemed perfect in this particular spot. Now all that there was left to do was wait for her opponent. Eleazar should hopefully be here soon. If not, he would forfeit the battle, and Trinity was free to go home to Lyrarcor, and the brute was free to return home to his damaged lands.

Terms: 4 days to reply, 3 hits, 1 dodge
Hits: 0/3
Dodge: 0/1
Injuries: None


"Speech"








// WORDS - 491 | // TAGS - @hecate | // NOTES - here we go
TIMELINE - 11 years 5 months, early spring, evening, about a week after coming to Ittudale to give Eleazar her warning, before Aurora is back in the Highlands
Bust by WalkersPets