Post by Pippin on Aug 11, 2023 10:22:49 GMT -7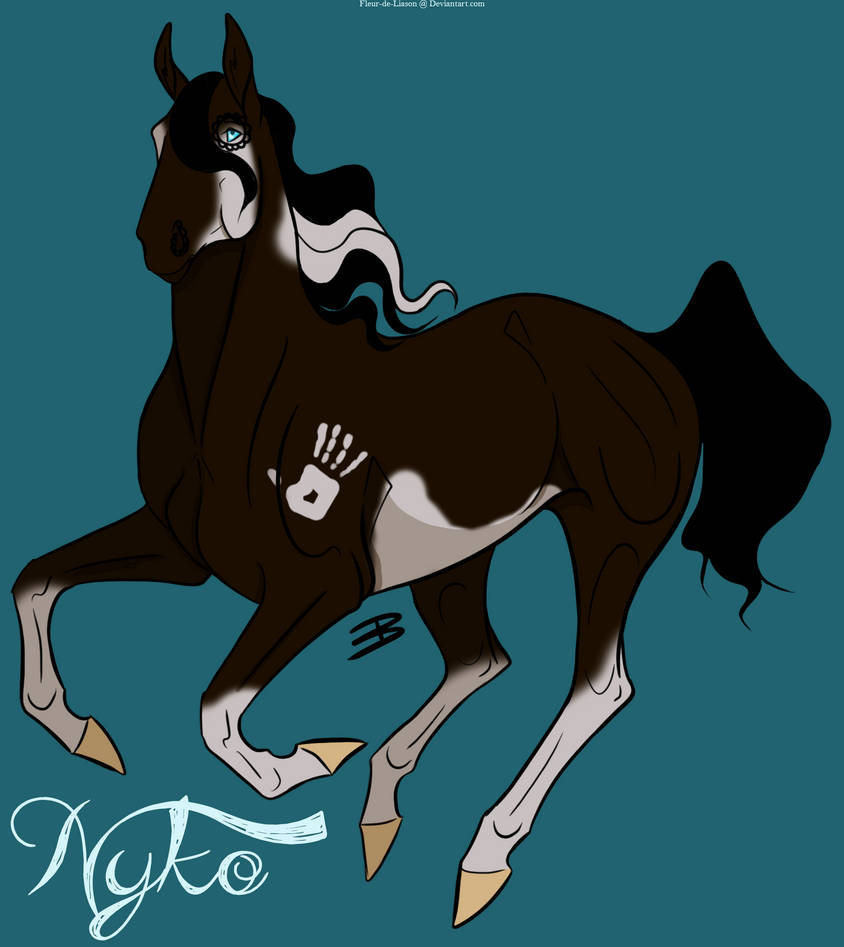 Stolen. The word was so foreign to the young stallion. Yet even so sent a shiver of unease though his body. The optimistic part of him wanted to believe that this Harlan just wanted to meet someone from an old Helkaer bloodline. But Nyko had been very clear on his path in life. He loved his father dearly but did not want to follow the bloody path into darkness and madness that his father had tread. It was no secret he had made a bid for the light throne and when that failed put his name forth to join this Knights Order the new king was creating. So maybe this Harlan was just curious as what would lead someone with such a bloodline to split away from his family legacy? But if that was the case she could have just come for a visit? Even horses of the darker side of life would abide by simple social rules of respect. Right? He had to believe that. So what then was this about? He could not think of any logical reason.

Even though he could not understand the reasoning behind her motives he did not put up a fight when the horse she had sent to collect him appeared within his home. Maybe it was curiosity on his own part that made him so calm about the whole situation. He had not been on Helkaer land since he was a young colt, from the time before his father had been taken by the Versai and then they had gone away to find help for him. He remembered it was hot and dry, laying on the edge of a deadly desert. The land was harsh and unforgiving of mistakes. It was early in the day still but even so sweat lay thick upon his coat as they finely neared the far side of the expanse of wasteland. The sandy ground began to turn rocky and the land of Sinheim came into view. His escort left him them, speaking for the first time since collecting him, demanding he stay and wait right here.

He settled in to wait, gazing out at the desolate rocky outcrop. Nyko could not imagine living in such a harsh world. He liked his home, Black Rose Ravine was beautiful and safe. It made him a little sad knowing that if he stayed on the path he was following right now it would lead him away from his home. Not that there was anything wrong with Rain Forest Beach, it just wasn't the same as his home. Shaking his head Nyko tried to push the thoughts from his mind, thinking about home and possibly leaving it was a silly thing to be dwelling on right now. He needed to be focused and ready for whatever this meeting was about to bring. He was hopeful it would all turn out okay, but some recent encounters told him to be ready for anything.

Tagged:

¿illɘgal¡¿

Muse:

Good

Words:

492

Notes:

One stolen boy for Harlan!